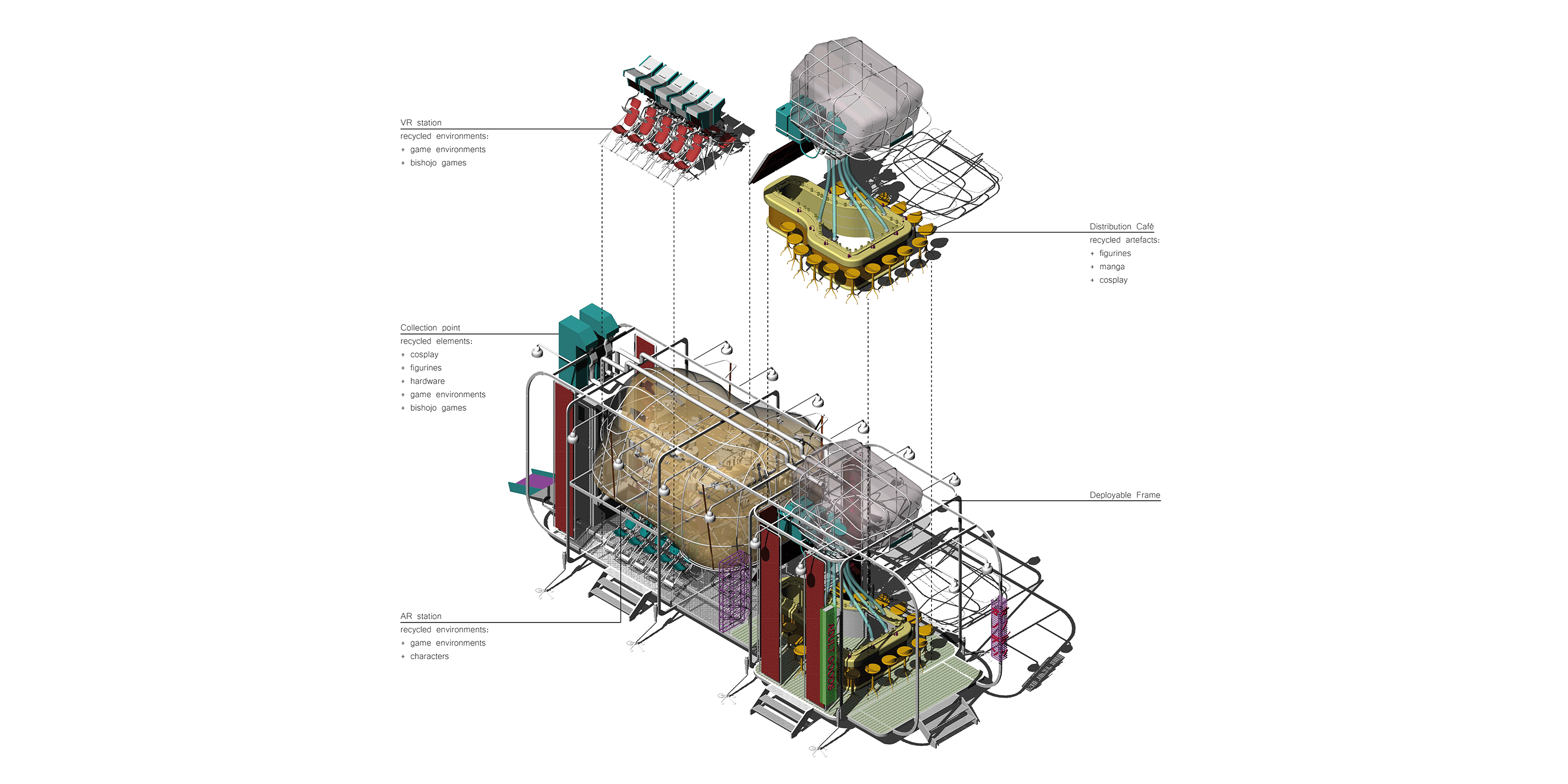 ---
PROJECT:
STATUS:
YEAR:
COMPETITION, SPECULATIVE
PUBLISHED, IDEAS FORWARD, SHORTLISTED
2017
TEXT:
Junk Realities proposes a deployable recycling station for commodities of Otaku fantasy. Physical and XR content can be experienced at the station.

Otaku construct their identities through specific interests and content they consume, physically accumulating these artefacts of fantasy within their domestic space. This formulates the virtual environments they perceive and the physical environments they exist in, constructing a perception of reality solely to their desires. This is most clearly seen within the urban district of Akihabara where this content is absorbed by the architecture.

Through accelerated consumption, an accumulation of junk, discarded fantasies, make way for new fashions of cosplay and anime girlfriends. Junk Realities proposes to collect and recycle this discarded content for redistribution, a recycling station where virtual and augmented environments can be experienced. Conveyor belt sushi of manga, bishojo games, cosplay, figurines, life-size dolls and virtual environments can be sampled in the front 'bar'. All can come and take a glimpse into the Otaku's perceptions and desires.