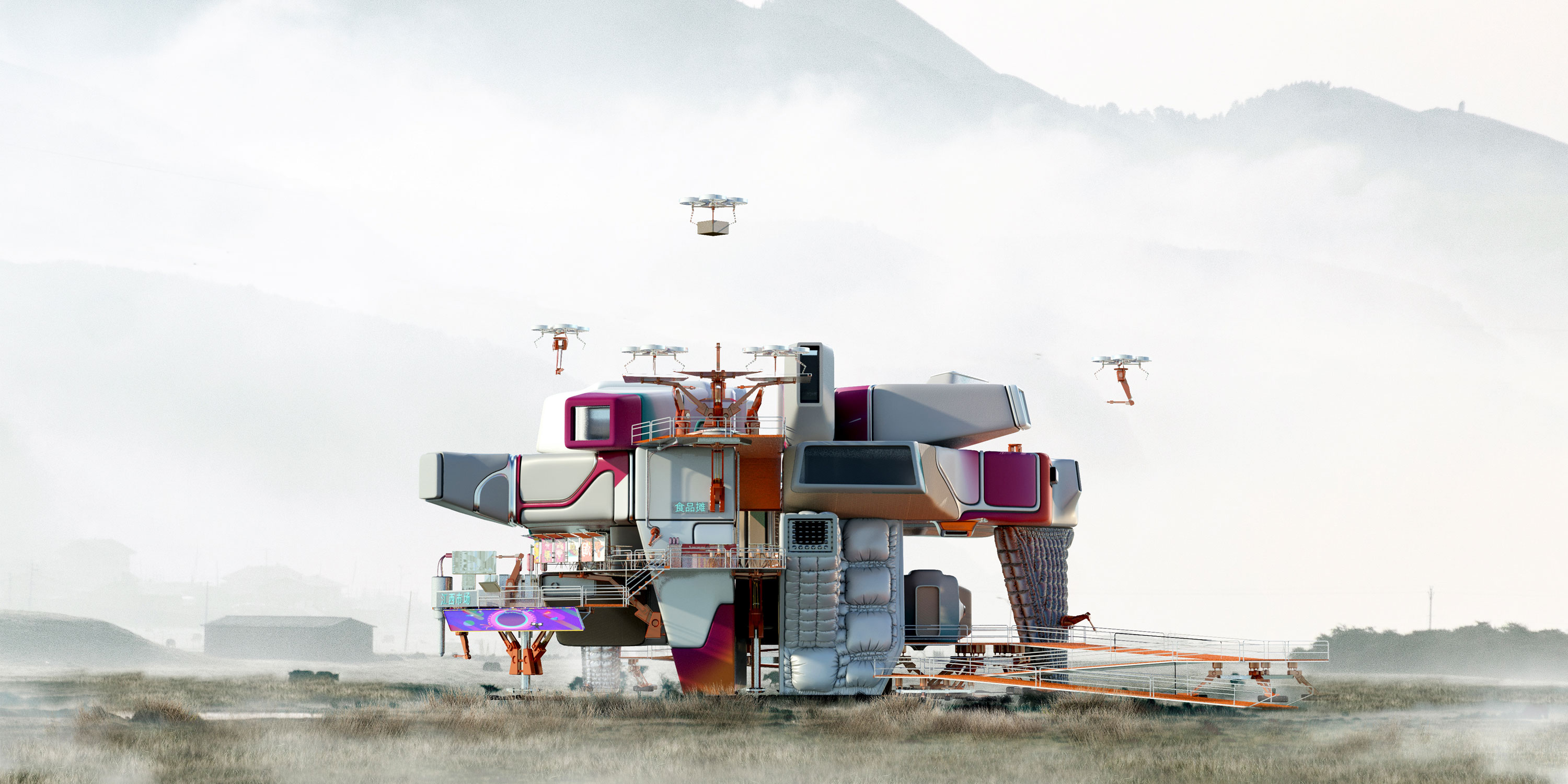 ---
PROJECT:
STATUS:
YEAR:
COMPETITION, SPECULATIVE
PUBLISHED, ARCHOUT LOUD, DIRECTOR'S CHOICE - INNOVATION AWARD
2019
TEXT:
Taobao Domesticity proposes a cluster of hybrid living and production units, emerging from Alibaba's Rural Toabao, the digitisation of the Chinese countryside through e-commerce. This rural productivity is causing a physical transformation of the domestic condition, merging living and production processes. Situated within the rural landscape of the Jiangsu province, Taobao Domesticity is an architecture enabled through e-commerce, automation and the emergence of newly empowered cultural groups within local agricultural communities.

SPECULATION
Local agricultural communities have emerged as e-farmers, replacing traditional methods of farming with hydroponic systems and cultivation of cultured meat. Their community has grown through increasing demands of e-commerce, resulting in a continually evolving cluster of living and production needs. Affordable automation has enabled them to construct highly customized units, responsively to each other, whilst energy harvesting and their excess produce has qualified them as a self sustaining community.